MAXAM Wall Attached

Our most popular telescopic seating solution. Wall attached systems are supplied in 3 to 30 tier banks, are extremely adaptable, and efficiently recover floor space, allowing you to easily get the most out of your facility at all times.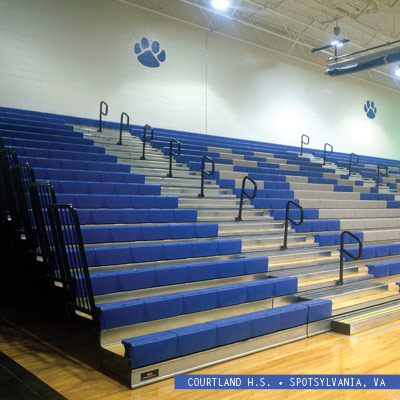 MAXAM Reverse Fold

MAXAM Wall Attached and Reverse Fold Telescopic Gym Seats installed in Plymouth, HS, Plymouth, IN. Often utilized for balcony seating areas, reverse fold systems retract from back to front to create additional space behind the unit. This space can be used for practice areas, batting cages, volleyball, gymnastics or any wide array of uses. Add back panels for a cleaner look, more versatility and improved safety.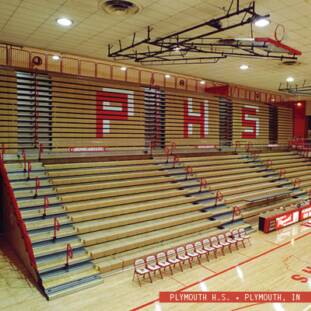 MAXAM Plus with Metros

Metro's innovative and distinctive design incorporates both comfort and style.  The entire seat is molded using advanced engineering polymers, and is available in 18", 19", 20", 21" and  22" standard widths.  Available with polymer-finish seats and backs, padded seats and backs, or upholstered back pads and seats featuring comfortable sprung seat.  It is also available in a fully enveloped finish.